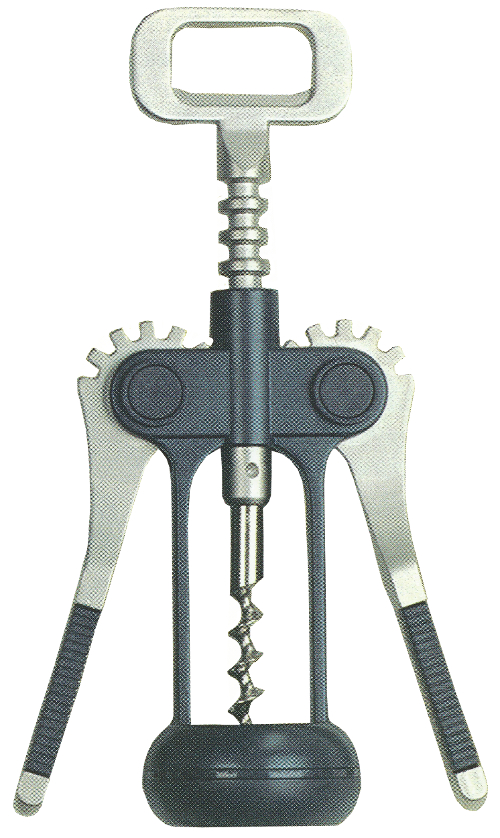 StarClassix Wing Corkscrew
The way wing corkscrew is works is simple.
Take your wing corkscrew, turn the wing corkscrew head, wind the blade into the cork, and the arms rise up.
Then push the wing corkscrew arms in and the cork lifts out.
Then all you have to do is enjoy your wine.
Sure to get compliments, the StarClassix wing corkscrew features:

Super strong die cast zinc alloy
Trend setting matt finish
Simple elegant design
Washable in warm soapy water
Big picture of wing corkscrew

Join the wing corkscrew club at Productchat.com or just see what they are saying. Chat, your questions answered, support and customer product reviews. Swap tips and compare notes about wing corkscrew.