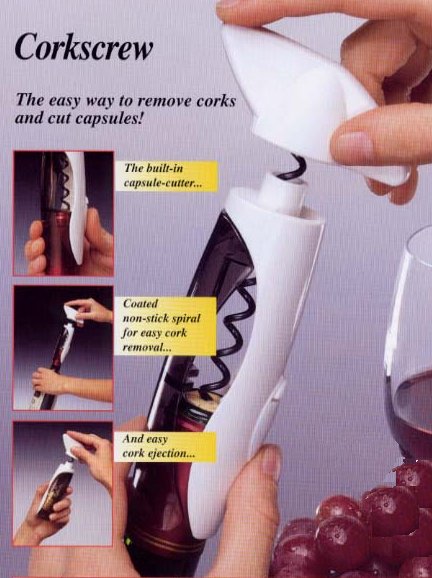 Corkscrew
This corkscrew is the safest easiest way to remove cork and cut capsules.
Corkscrew comes with:
The built in capsule cutter
Coated non stick spiral for easy cork removal
Easy cork ejection.
Big picture of screwpull corkscrew




Join the screwpull corkscrew club at Productchat.com or just see what they are saying. Chat, your questions answered, support and customer product reviews. Swap tips and compare notes about screwpull corkscrew.