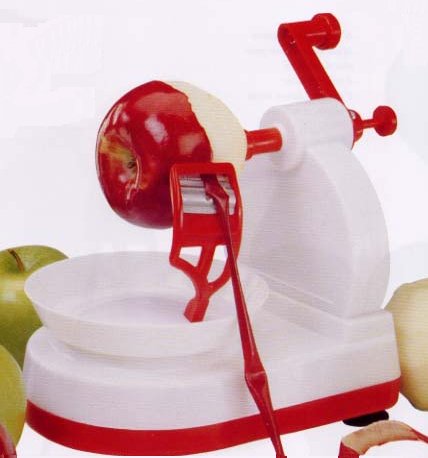 Apple Peeler Blades
Own one of these smart red and white apple peelers?
Chances are you will need spare apple peeler blades for it.
Chances are no one will sell you them.
We will!
Apple peeler blades in packs of three for red and white apple peelers
Fits Starfrit red and white apple peeler (sorry not Apple Pro Peeler).
Big picture of apple peeler blades




Join the apple peeler blades club at Productchat.com or just see what they are saying. Chat, your questions answered, support and customer product reviews. Swap tips and compare notes about apple peeler blades.