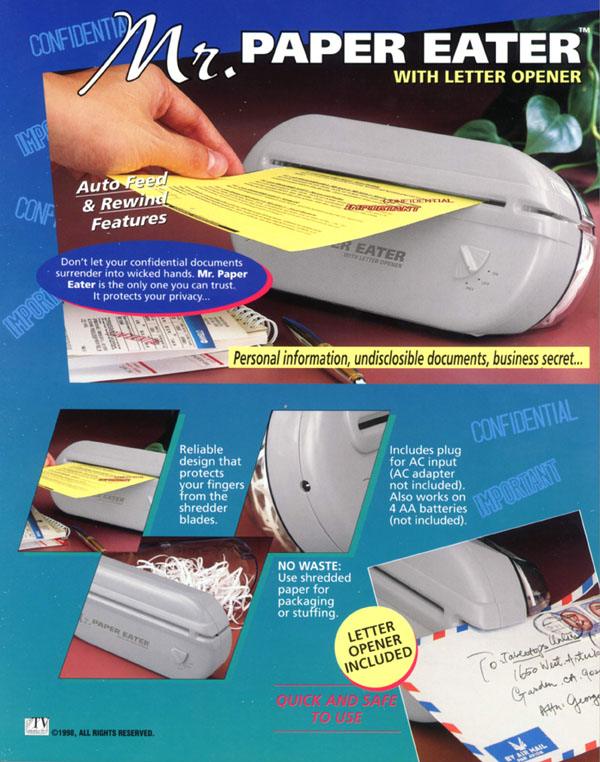 Mr Paper Eater paper shredder.
Paper shredder with letter opener
Just the thing for anyone looking for a paper shredder.
Mr Paper Eater paper shredder is neat and beautifully designed to sit looking cute on your desk.
Feed Mr. Paper Eater paper shredder paper and he gets just vicious, automatically feeding in paper onto powerful paper shredding blades and spitting out thin shreds.
Help the environment by using these paper shredder shreds as packaging or put them out as nesting material for birds and no one will know your secrets.
Letter opener included.
Mr Paper Eater paper shredder can be used with 4 AA batteries or an AC adapter (both not included) .
Big picture of paper shredder




Join the paper shredder club at Productchat.com or just see what they are saying. Chat, your questions answered, support and customer product reviews. Swap tips and compare notes about paper shredder.