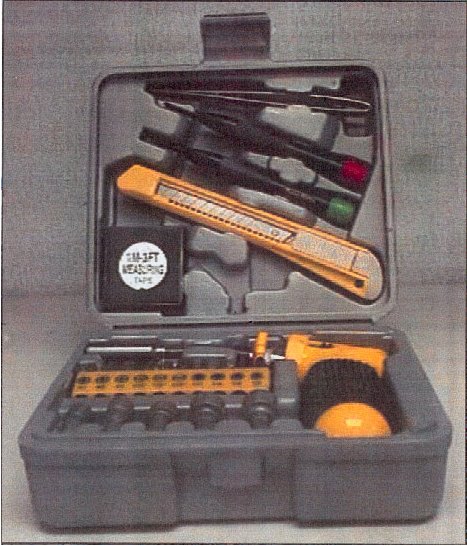 24 Piece Tool Boxes with tools
Don't be without one of these great tool boxes with tools. Every tool box contains custom grip ratchet, 10 screw bits, 5 nut driver sockets, extension bar, utility knife, 3 ft. measuring tape, 2 precision screwdrivers, tweezers and a bit holder, 24 pieces in all. 6" x 10 1/2" x 1 1/4" high
The 24 piece tool boxes offer superior performance and strength for many projects big and small. Featuring a ratchet with extra strong grip and built-in storage in its handle
24 Piece Tool Boxes contain:

10 Screw Bits
Extension Bar
3-foot Measuring Tape
Tweezers
Durable Carrying Case
5 Nut Driver Sockets
Utility Knife
2 Precision Screwdrivers
Bit Holder
Strong grip ratchet
Big picture of tool boxes

Join the tool boxes club at Productchat.com or just see what they are saying. Chat, your questions answered, support and customer product reviews. Swap tips and compare notes about tool boxes.