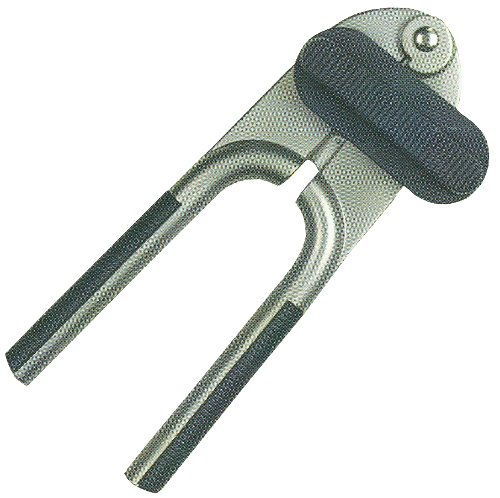 StarClassix Can Opener
Here's a can opener for folk who prefer their can opener to be metal.
Well designed, the can opener is die cast in a super strong zinc alloy metal.
We think the can opener 's two tone matt metal and black is strikingly beautiful and that it will give you joy every time you take the can opener out of your drawer.
So there you are, a beautiful can opener which simply opens cans - beautifully. The StarClassix can opener features:

Super strong die cast zinc alloy
Trend setting matt finish
Simple elegant design
Washable in warm soapy water
Big picture of can opener

Join the can opener club at Productchat.com or just see what they are saying. Chat, your questions answered, support and customer product reviews. Swap tips and compare notes about can opener.