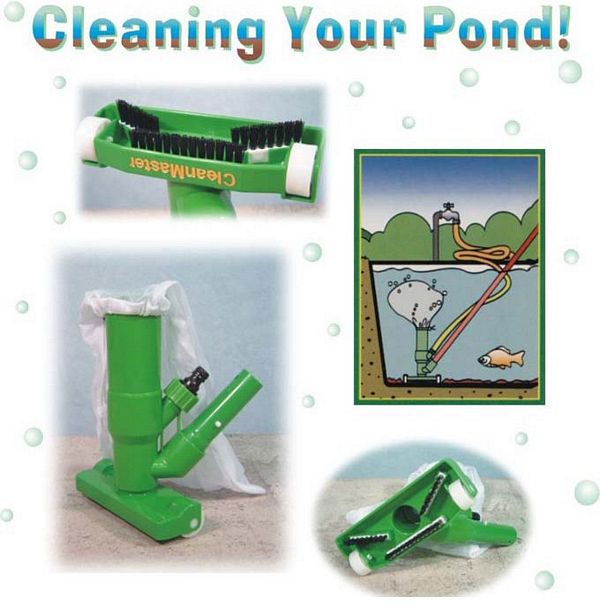 Pond Vacuum
CleanMaster Tornado PondVac
Pond Vacuum removes dirt and debris from your pond in minutes.
This clever British invention attaches to your garden hose and the water pressure creates a venturi effect which sucks up any dirt and debris.
This collects in a re-useable muslin bag, allowing the clean water to pass through.
The pond debris collected by the pond vacuum makes useful garden fertiliser.
The special brush attachment has special rollers which glide easily over the pond bottom, gently removing the dirt whilst protecting pondlife and fish.
Pondvac pond vacuum comes complete with a lightweight telescopic aluminium handle to easily reach into the largest ponds.
Pond vacuum has a 3 year guarantee
Big picture of pond vacuum




Join the pond vacuum club at Productchat.com or just see what they are saying. Chat, your questions answered, support and customer product reviews. Swap tips and compare notes about pond vacuum.